The Game Awards: Im Dezember findet die jährliche Preisverleihung statt. Die Liste der nominierten Spiele wurde bereits bekanntgegeben. Ihr habt die Möglichkeit für eure Favoriten abzustimmen.
---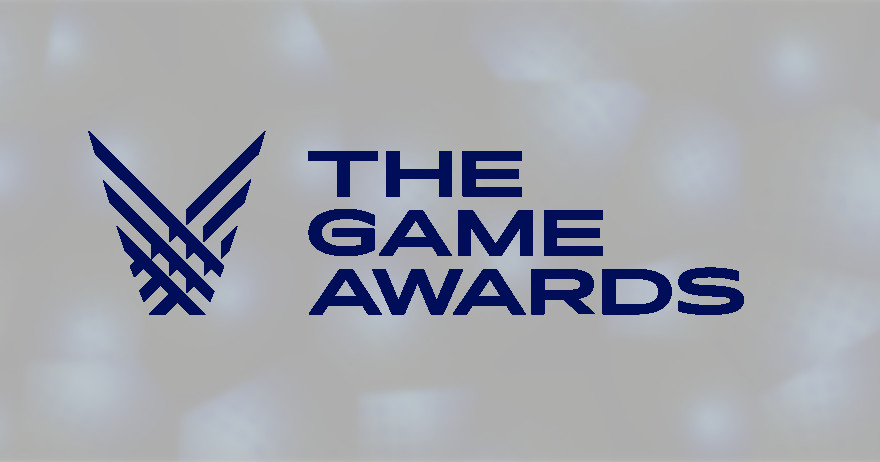 Die Gala gilt als wichtigste Preisverleihung der Spielebranche. In diesem Jahr wird sie in der Nacht vom 06. auf den 07. Dezember in Los Angeles stattfinden. Zwei Spiele gelten besonders als Favorit des Abends: God of War und Red Dead Redemption 2. Beide Titel kommen auf jeweils acht Nominierungen in den einzelnen Kategorien. Ein Spiel aus deutscher Entwicklung findet sich in der Liste nicht wieder.
Die Ergebnisse werden durch eine internationale Fachjury (bestehend aus insgesamt 68 Magazinen und Medienhäusern) und dem Uservoting bestimmt. Hier könnt ihr für euren Favoriten abstimmen!
Alle Kategorien im Überblick
GAME OF THE YEAR
Assassin's Creed Odyssey
Celeste 
God of War 
Marvel's Spider-Man
Monster Hunter: World
Red Dead Redemption 2
BEST ONGOING GAME
Destiny 2 
Fortnite
No Man's Sky
Overwatch
Tom Clancy's Rainbow Six Siege 
BEST GAME DIRECTION
A Way Out
Detroit: Become Human 
God of War
Marvel's Spider-Man 
Red Dead Redemption 2
BEST NARRATIVE
Detroit: Become Human 
God of War 
Life is Strange 2: Episode 1
Marvel's Spider-Man
Red Dead Redemption 2
BEST ART DIRECTION
Assassin's Creed Odyssey 
God of War 
Octopath Traveler
Red Dead Redemption 2 
Return of the Obra Dinn
BEST SCORE/MUSIC PRESENTED BY SPOTIFY
Celeste 
God of War
Marvel's Spider-Man
Ni No Kuni II 
Octopath Traveler
Red Dead Redemption 2
BEST AUDIO DESIGN PRESENTED BY DOLBY
Call of Duty: Black Ops 4
Forza Horizon 4 
God of War
Marvel's Spider-Man 
Red Dead Redemption 2 
BEST PERFORMANCE
Bryan Dechart as Connor, Detroit: Become Human
Christopher Judge as Kratos, God of War
Melissanthi Mahut as Kassandra, Assassin's Creed Odyssey
Roger Clark as Arthur Morgan, Red Dead Redemption 2
Yuri Lowenthal as Peter Parker, Marvel's Spider-Man
GAMES FOR IMPACT
11-11 Memories Retold
Celeste 
Florence
Life is Strange 2: Episode 1
The Missing: JJ Macfield and the Island of Memories 
BEST INDEPENDENT GAME
Celeste 
Dead Cells
Into the Breach 
Return of the Obra Dinn
The Messenger
BEST MOBILE
Donut County
Florence
Fortnite
PUBG MOBILE 
Reigns: Game of Thrones
BEST VR/AR Game
ASTRO BOT Rescue Mission 
Beat Saber
Firewall Zero Hour
Moss
Tetris Effect
BEST ACTION GAME
Call of Duty: Black Ops 4
Dead Cells
Destiny 2: Forsaken 
Far Cry 5
Mega Man 11 
BEST ACTION/ADVENTURE GAME
Assassin's Creed Odyssey 
God of War
Marvel's Spider-Man
Red Dead Redemption 2 
Shadow of the Tomb Raider 
BEST ROLE PLAYING GAME
Dragon Quest XI: Echoes of an Elusive Age
Monster Hunter: World
Ni no Kuni II: Revenant Kingdom 
Octopath Traveler
Pillars of Eternity II: Deadfire
BEST FIGHTING
BlazBlue: Cross Tag Battle
Dragon Ball FighterZ
Soul Calibur VI
Street Fighter V Arcade
BEST FAMILY GAME
Mario Tennis Aces
Nintendo Labo
Overcooked 2
Starlink: Battle for Atlas
Super Mario Party 
BEST STRATEGY GAME
BATTLETECH 
Frostpunk 
Into the Breach
The Banner Saga 3 
Valkyria Chronicles 4 
BEST SPORTS/RACING
FIFA 19 
Forza Horizon 4
NBA 2K19
Pro Evolution Soccer 2019 
BEST MULTIPLAYER GAME
Call of Duty: Black Ops 4 
Destiny 2: Forsaken
Fortnite 
Monster Hunter: World
Sea of Thieves
Best Student Game
Combat 2018
Dash Quasar 
JERA
LIFF 
RE: Charge 
Best Debut Indie Game
Donut County 
Florence
Moss 
The Messenger
Yoku's Island Express
BEST ESPORTS GAME
CS:GO
Dota 2
Fortnite
League of Legends
Overwatch
BEST ESPORTS PLAYER
Dominique "SonicFox" McLean
Hajime "Tokido" Taniguchi
Jian "Uzi" Zi-Hao
Oleksandr "s1mple" Kostyliev
Sung-hyeon "JJoNaK" Bang
BEST ESPORTS TEAM
Astralis (CS:GO)
Cloud 9 (LoL)
Fnatic (LoL)
London Spitfire (OW)
OG (Dota 2)
BEST ESPORTS COACH
Bok "Reapered" Han-gyu (Cloud9)
Cristian "ppasarel" Banaseanu (OG)
Danny "zonic" Sorensen (Astralis)
Dylan Falco (Fnatic)
Jakob "YamatoCannon" Mebdi (Team Vitality)
BEST ESPORTS EVENT
CS:GO – Eleague Major: Boston 2018
EVO 2018
League of Legends World Championship
Overwatch League Grand Finals
Dota 2 – The International 2018
BEST ESPORTS HOST
Alex "Goldenboy" Mendez
Alex "Machine" Richardson
Anders Blume
Eefje "Sjokz" Depoortere
Paul "RedEye" Chaloner
BEST ESPORTS MOMENT
CS:GO: C9 Comeback Win in Triple OT vs FAZE
LoL Worlds: G2 Beating RNG
LoL Worlds: KT vs IG Base Race
Dota 2: OG's Massive Upset of LGD
DragonballZ: SonicFox Side Switch Against Go1
CONTENT CREATOR OF THE YEAR
Dr. Lupo
Myth
Ninja
Pokimane
Willyrex